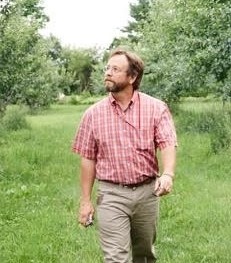 Orchard Virtual Consultations
Sometimes time and distance doesn't allow for actual 'boots on the ground' orchard consultations. However, thanks to the marvels of modern science, we can have a virtual visit using phone, Skype, or Facetime technology. So, if and when you want to arrange a virtual consultation, all you do is sign up, purchase some time, and suggest a date and time that works for you. We'll fine tune the timing so it works for everyone, however evenings are best so it doesn't take away from field work for anyone. You can purchase virtual consultations in two hours increments @ $60 per hour.
We work through the first two hours covering the ground and topics important to you and, if more time is needed, you can always purchase (or I can invoice for) another two hours. The initial calls last anywhere from an hour to an hour and a half. We get things going informally by you sending me basic information about your orchard, objectives, etc., that I'll review and use to prepare for the call. I don't charge against the two hours for the initial review and preparation. If the ball really gets rolling and an actual orchard visit is needed, we can take those next steps at the appropriate time.
If you have any questions, don't hesitate to email me at
mike@knowwyouroots.com
.
Happy Orcharding!