Orchards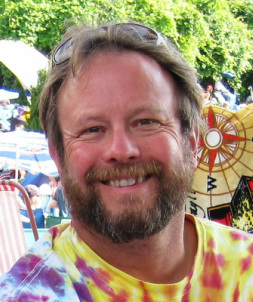 Although
Mike
has worked in the commercial tree fruit industry for over 30 years, his real passion has always been "right-sized" sustainable farming. His focus on orchards as ecosystems rather than production systems (though there is overlap), has lead him to the conclusion that many of the problems growers face can be mediated and even solved through a better understanding of orchard ecosystem. The solutions don't lie with novel chemistries or fancy fertilizers. The secret to healthy orchards – and farming -- begins with a deep visceral understanding of orchard biology and ecology.
The solutions lie with nature. That's what this is all about. We need to put a new lens on our farming systems in a way that stops us from looking for the next stop-gap cure and gets us creating healthier farms from the ground up. That's Know Your Roots.
Mike has a Bachelor's degree in Horticulture from Virginia Tech and a Master Degree in Pomology from Cornell University. He has grown fruit throughout the eastern United States and is available for sustainable orchard consults, speaking engagements, educational seminars, and workshops.